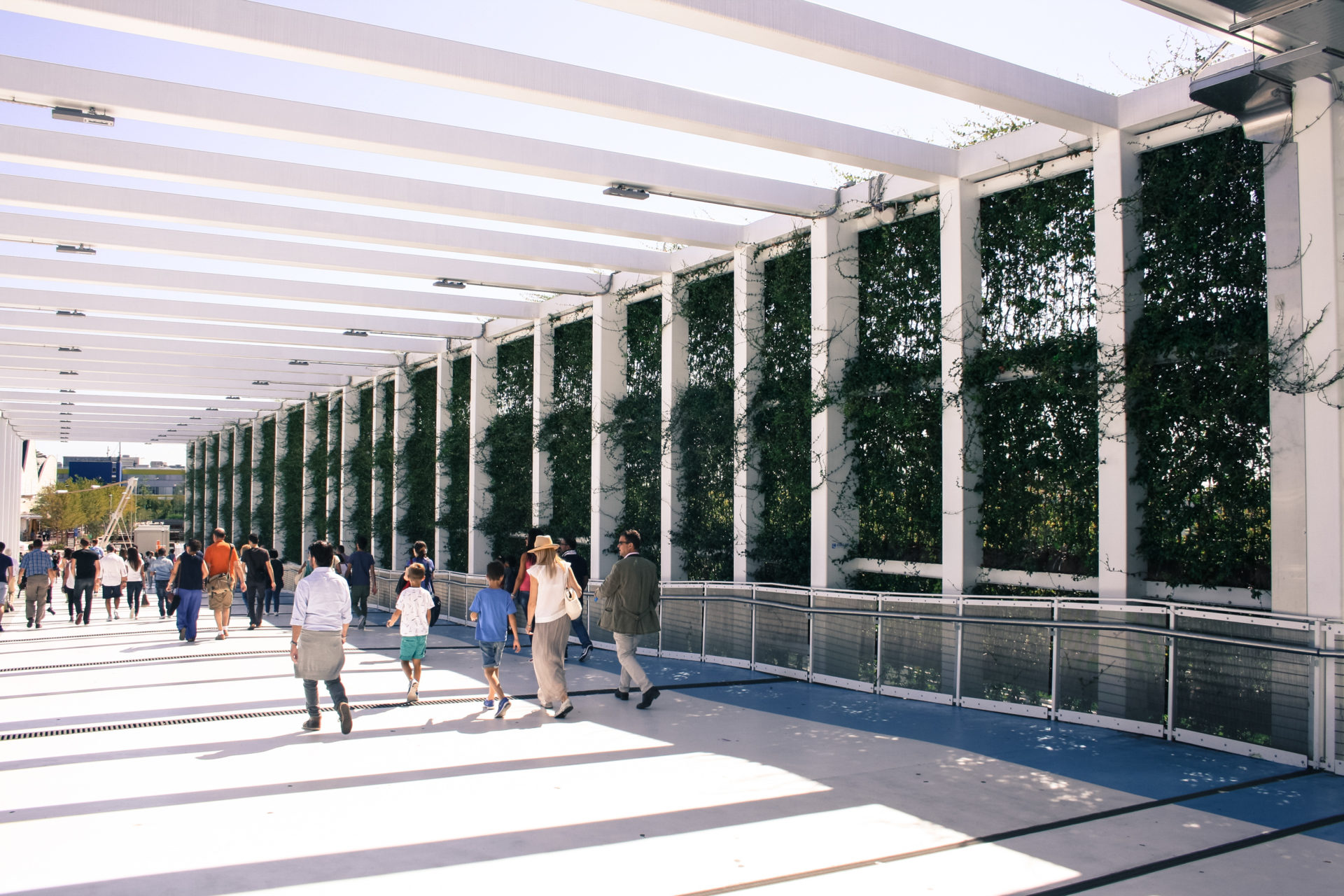 Mobicare Light
Pre-grown climbing vertical green
Mobicare Light® is the first Italian system to produce vertical climbing green.
Mobicare Light® system
The system consists of a preassembled panel of climbing plants inserted in a hot-galvanized electro-welded mesh, rooted in a technical substrate in Vydro® polyurethane foam, a special mat that is tightened and made to adhere to the root system of the panel by means of special clamps in stainless steel.
The system thus constituted can therefore be mounted on the specially designed structure, creating a vertical climbing green wall designed for consecutive levels.
System elements
Supporting structure HILTI (or equivalent) for anchoring the vertical green system to the wall to be greened.
Structure studied and implemented according to pre-existing or to be respected design conditions.
Plant support element consisting of a geocomposed and sewn non-woven mat to form a plurality of chambers suitable for containing the cultivation substrate and divided longitudinally by a non-woven geocomposed continuous thread PE fabric. Inside each cultivation chamber there is a predetermined quantity of an inert mixture. Dimensions: 104/124 cm (± 2) x 90 cm (± 2) x 10 cm (mattress open). The mattress is covered with needle-punched coconut fiber geotextile
Preassembled panel adhered to the mattress by means of stainless steel clamps
Irrigation system
Key features
Preassembled: no need for planters or growing media: the module arrives on site pre-assembled
Easy and quick assembly
Light weight: – 40 kg/m2
Ready-made aesthetic effect
Ease of replacement in case of the plants on the single element decay