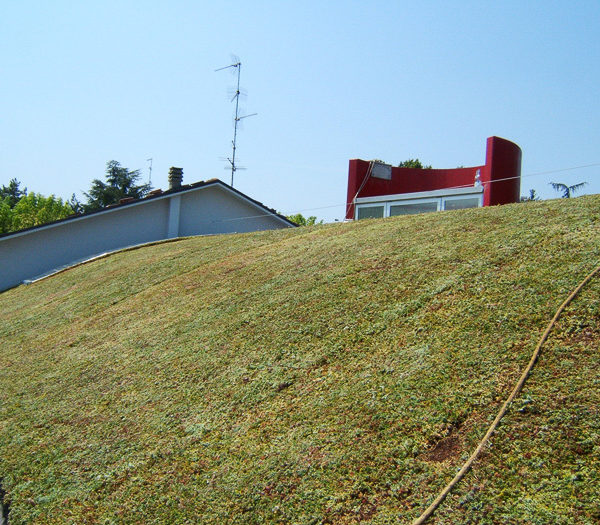 Pre-grown sedum
Extensive green roof system
Extensive green roof system for up to 100% sloping roofs.
Pre-grown sedum system
The pre-grown sedum lawn for the creation of extensive green roof systems on up to 100% sloping surfaces. It is constituted by coconut fibre non-woven geocomposite matched with a polypropylene (PP) geonet filled up with volcanic lapillus and prevegetated with Sedum spp. It is supplied in lawns or rolls 1 x 11 (max) x 0.02 m.; in the case of rolls, it is possible to unroll them on the roof following proper security measures to avoid accidental detachment caused by the wind.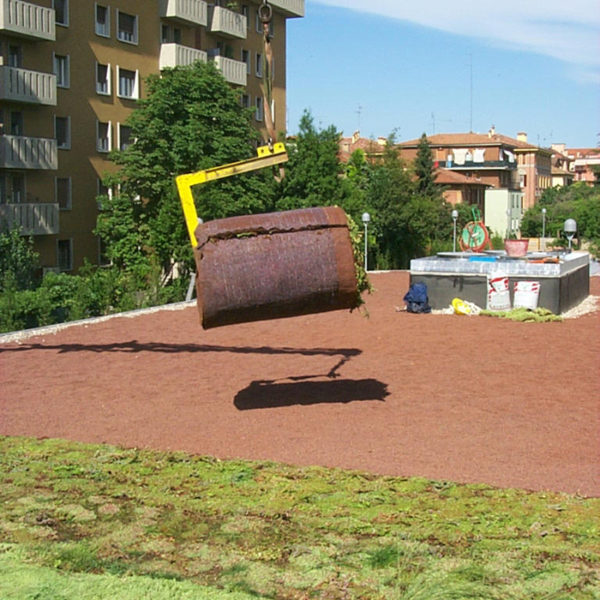 System elements
The laying of the lawn has to be made before the implementation of the following (in order of installation, we start with the anti-root waterproof sheath – not included):
1100 g/m2 felt used to protect the waterproof sheaths and retain water;
Composite geomat constituted by polypropylene extruded monofilaments, thermal welded together in their contact points, with double cup structure, matched in extrusive phase to a two-dimensional high resistant geogrid;
Filling up of geomat with VULCAFLOR® cultivation substrate
Instant living Sedum lawn
Inspection slumps for the rain drainages of the roof
Border gravel, Ø 20-25
Irrigation system
L-bar along the perimeter in default of retaining stringcourses
Key features
Quick installation
Reduced maintenance
Use of low-maintenance species with reduced water consumption.
Versatile
Possibility of using it on any green roof stratigraphy.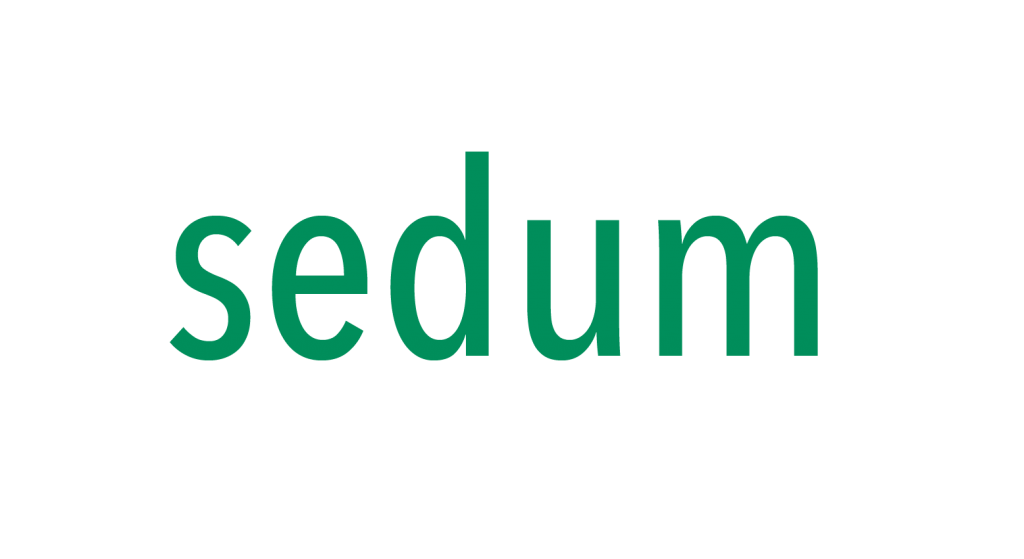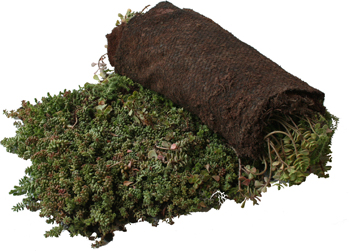 ---
Installation sequence
Laying of 1100 gr Felt and double cups Geomat then filled up with cultivation substrate
Laying of the instant living Sedum lawn then ballasted with gravel
Finished work