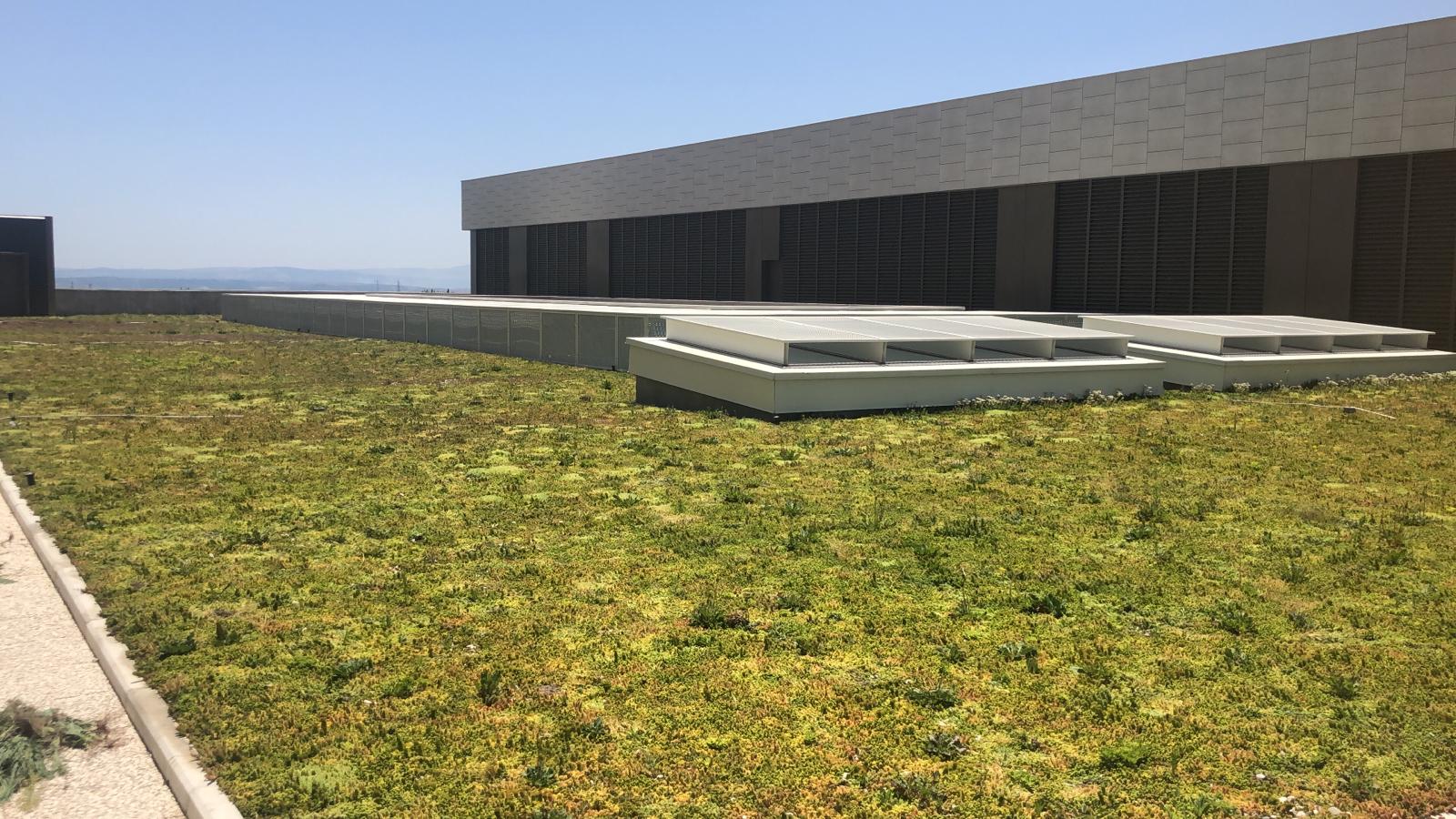 Completa®
The green roof
Completa®: extensive green roof system for flat and up to 30% sloping roofs.
Completa® system
Completa® is the pre-grown system for the creation of extensive green roofs on flat or slightly sloping surfaces.
The characteristic element of the system is the Completa® module, which is a draining element made of non-tossic regenerated plastic (PP) and measuring 54 x 54 x 9 cm. The cups shaped module base is pierced to allow the draining of the water in excess and the rising damp of the water collected into the felt below. The cups are filled up twice: the first time with pumice grains (Ø 3-6) up to the brim of the cups, the second with VULCAFLOR® cultivation substrate up to the brim of the module.
In this substrate are planted at least 100 g/m² of Sedum spp. and Mesembryanthemum cooperi cuttings, which are then covered with a layer of round gravel (Ø 20-25) in order to favour their rooting.
Finally, the module is cultivated for 6 – 12 months, in accordance with the vegetative season.
As an alternative, it is also available Completa® with cuttings, which is cultivated directly on the roof.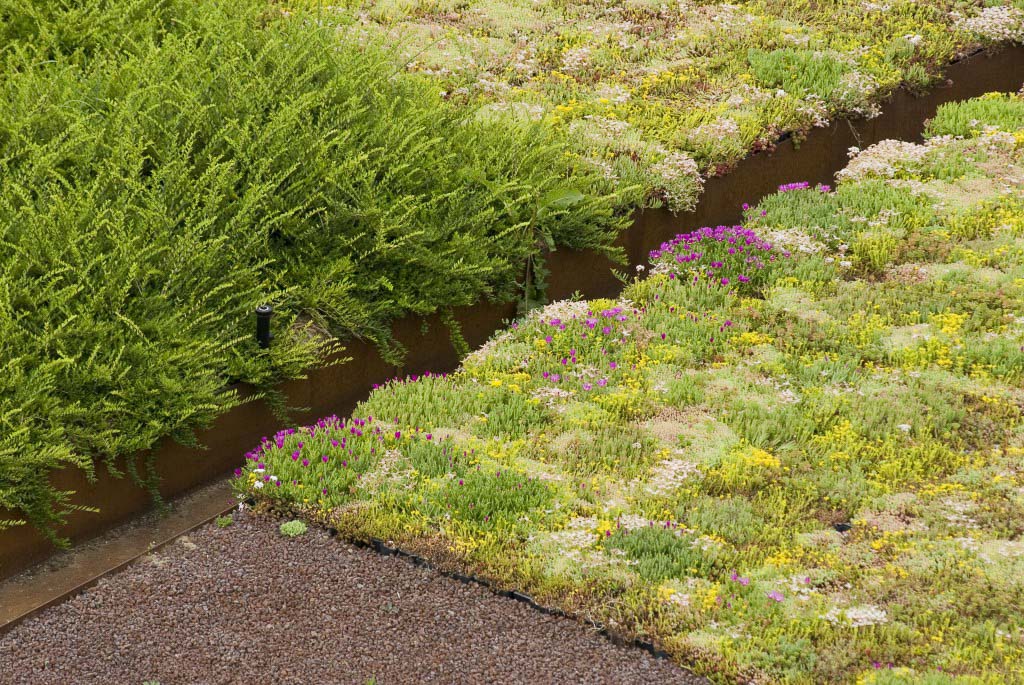 System elements
Besides the module itself, the Completa® system is made by other layers necessary to finish the work (following the order of installation, we start with the anti-root waterproof sheath – not included):
1100 g/m² felt with the functions of waterproof sheaths mechanical protection and water retention
Completa® module
Inspection sumps for the rain drainages of the roof
Border gravel with the function to slow down the downflow of the meteoric water towards the roof drainage system
Broad subirrigation system (it is advisable to valuate its utility with Poliflor technicians)
In the case of sloping roof, it is possible to use cross-piece/containment L bar made by aluminium or stainless steel.
Thermal behavior of the Completa® system
Poliflor conducted research to test and determine the actual contribution of the Completa® extensive green roof in terms of containing temperatures and, ultimately, rationalizing energy consumption.
Key features
Easy and quick to install
Limited costs
Lightweight: 60 kg/m² water-saturated
Low maintenance costs
Easy to replace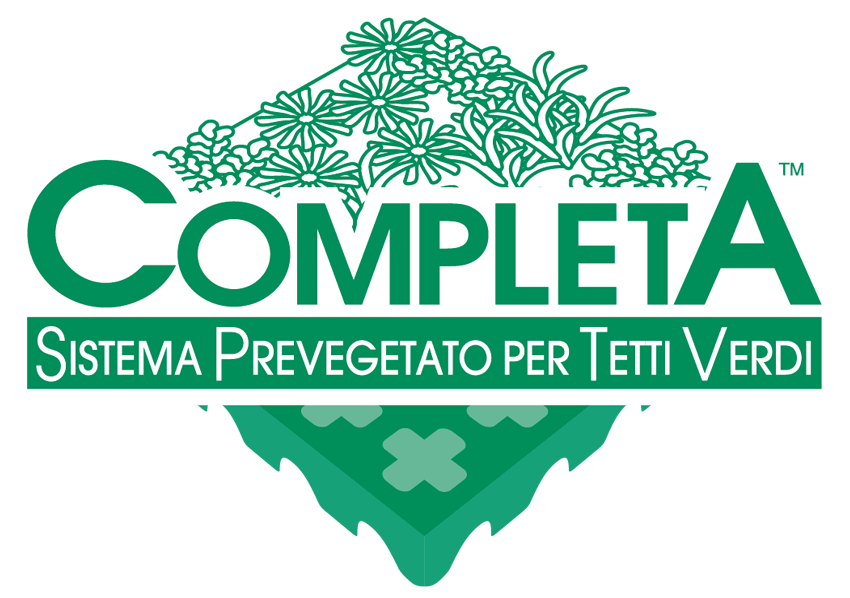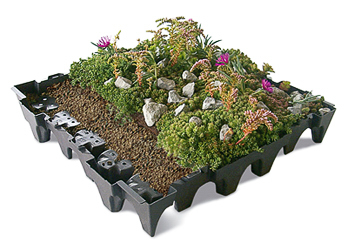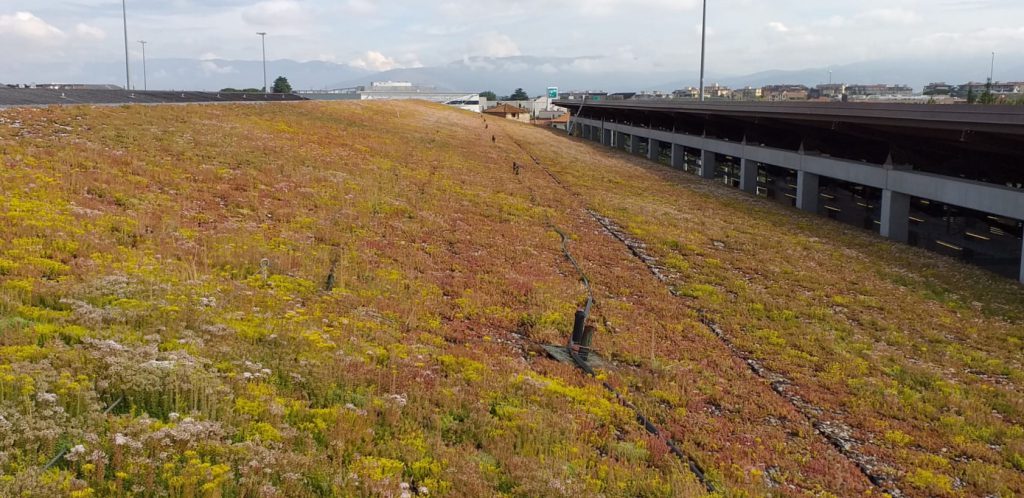 ---
Installation sequence
Waterproof covering ready to become green
Laying of the felt to protect anti-root sheaths and retain water
Laying and connection of the drip irrigation system to the water supply fitting
Laying of Completa® modules
Filling up of the borders with gravel (about 15 cm)
Finished green roof