Poliflor realizes for Impernovo srl, a green roof with its Completa® system – extensive green roof on flat roofs or up to 30% slopes.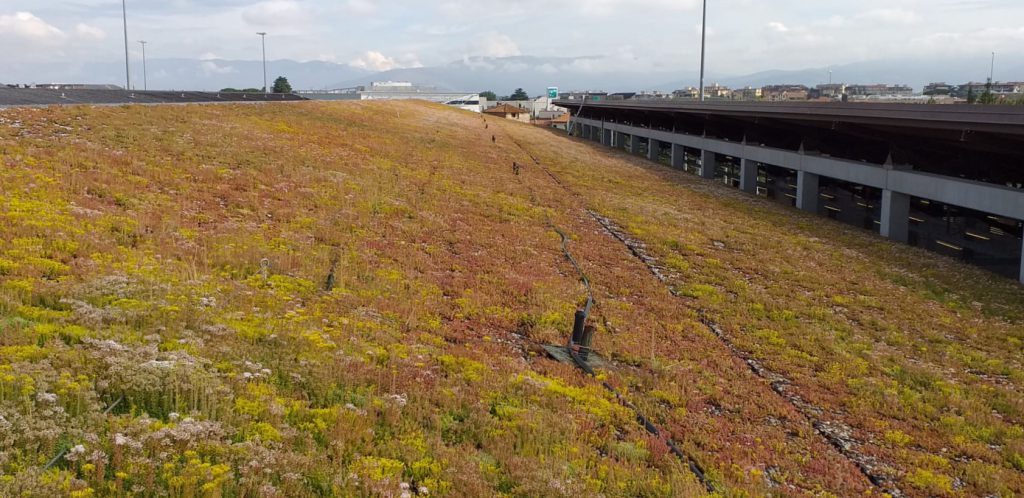 The tram depot is located in Scandicci, in the province of Florence, known for being a difficult area for green roofs due to the high summer temperatures.
The green roof was made entirely of sedum, more specifically with Completa® system in seeded version which is expected that plants will grow directly on the roof – as opposed to the pre-vegetated version.
Where: Scandicci (FI)
When: 2019
Client: Impernovo srl
Product/system: Completa
Dimensions: 6000 sqm
Completa®:extensive green roof system for flat and up to 30% sloping roofs

As an alternative, it is also available Completa® with cuttings, which is cultivated directly on the roof