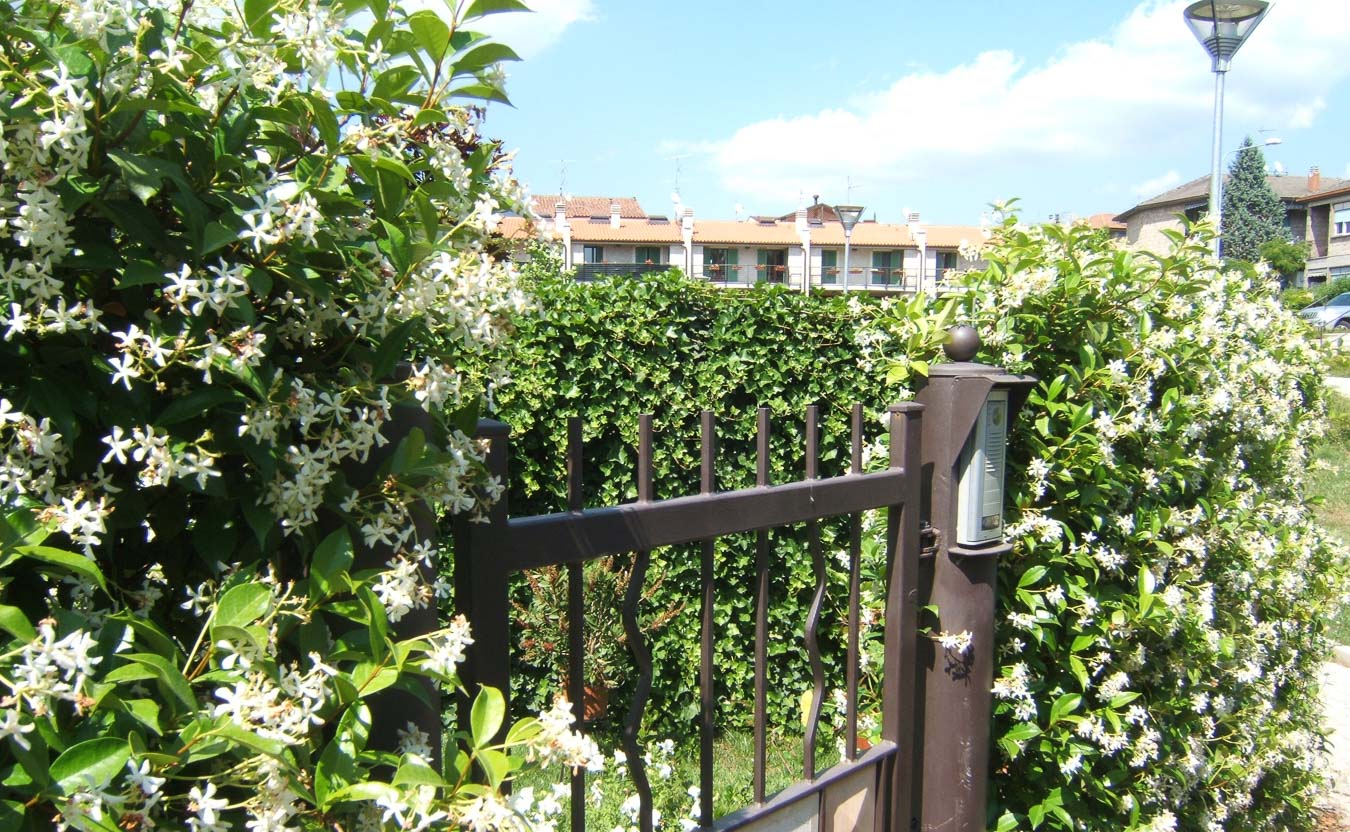 Confina
Green fences
Confina®: green screen and fence in one product.
Confina® Mobilane system
Confina® is an instant living panel of climbing plants inserted in a hot galvanized electric welded net. Confina system allows to create, in a few simple steps, a fence with green screens. Besides being used as dividing green screen, Confina® can be used also as curtain wall, as climbing vertical green system and to hide stains on the wall.
Confina® Mobilane system measures 180 x 120 cm (green part) and consists of:
A hot galvanized electric welded net (Ø 5 mm, mesh 10 x 20 cm) planter shaped in the lower part;
A coconut fibre pot spread with latex containing the cultivation substrate (dimensions: 120 x 20 x 20 cm)
13 instant living climbing plants up to 180 cm height.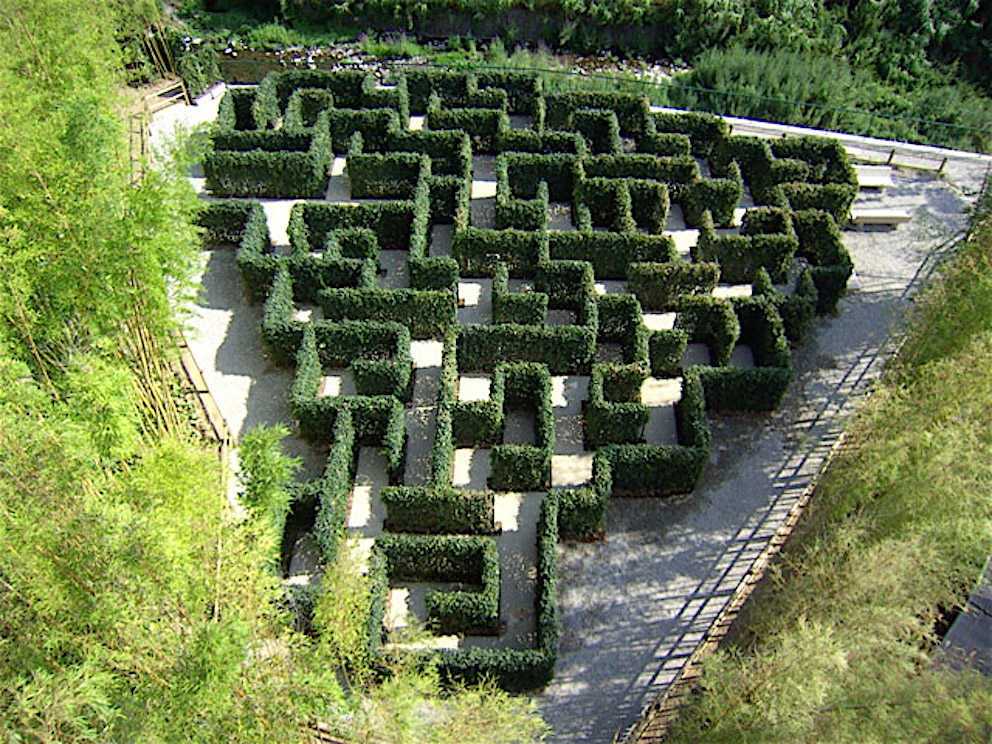 Available floristic species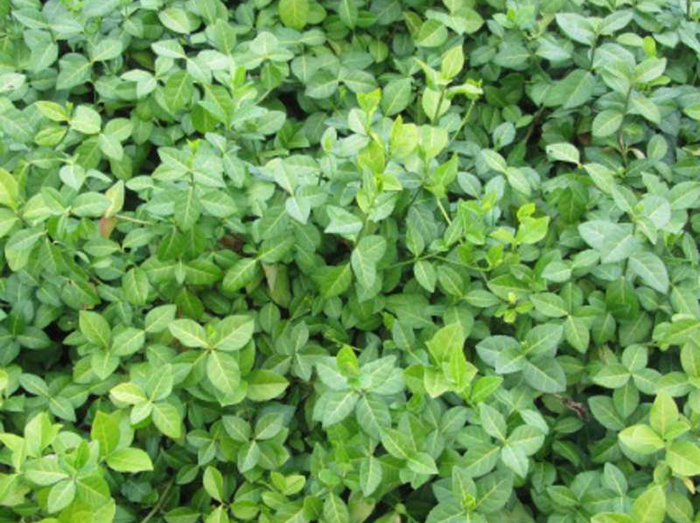 Euonimus Fortuney Dart's Blanket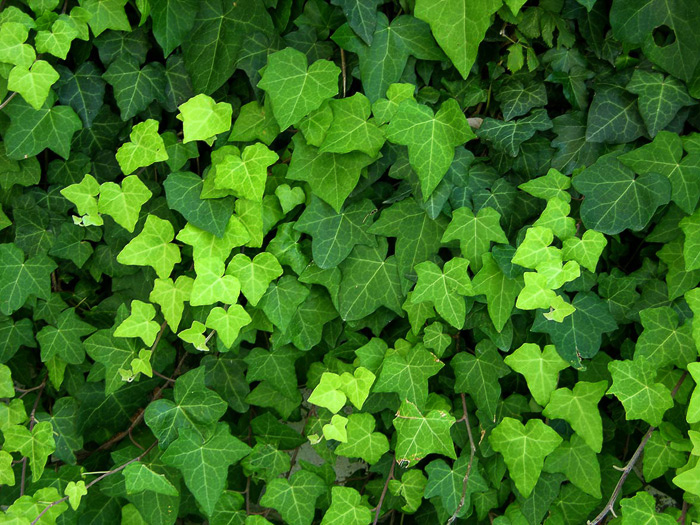 Edera (Hedera helix, Hedera variegata "White ripple")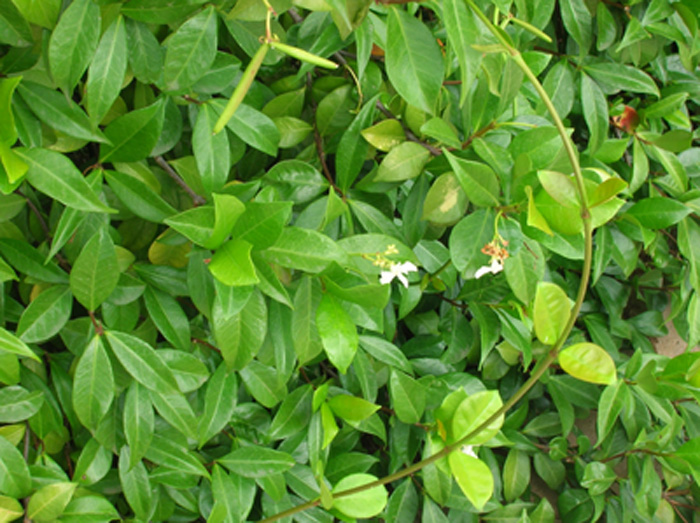 Gelsomino (Rinchospermum jasminoides)
Key features
Customizable: opportunity to enrich the floristic composition of the extensive system, inputting and woody shrub species while maintaining a weight below 100 kg/m².
Limited cost
Fast installation
Reduced maintenance
Use of species with low maintenance and reduced water consumption.
Versatile: ability to use it on any green roof stratigraphy.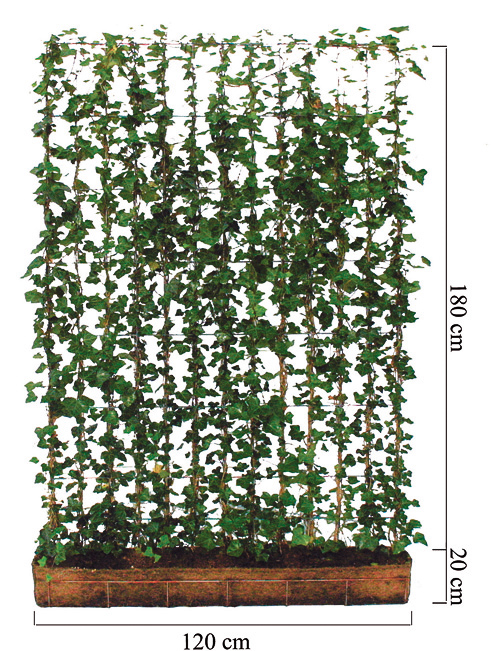 Installation sequence
Digging and collocation of the panel supporting stakes
Installation of the panels and fastening to the supporting stakes through brackets
Filling of the excavation up to the collar of the plant
Now enjoy your privacy