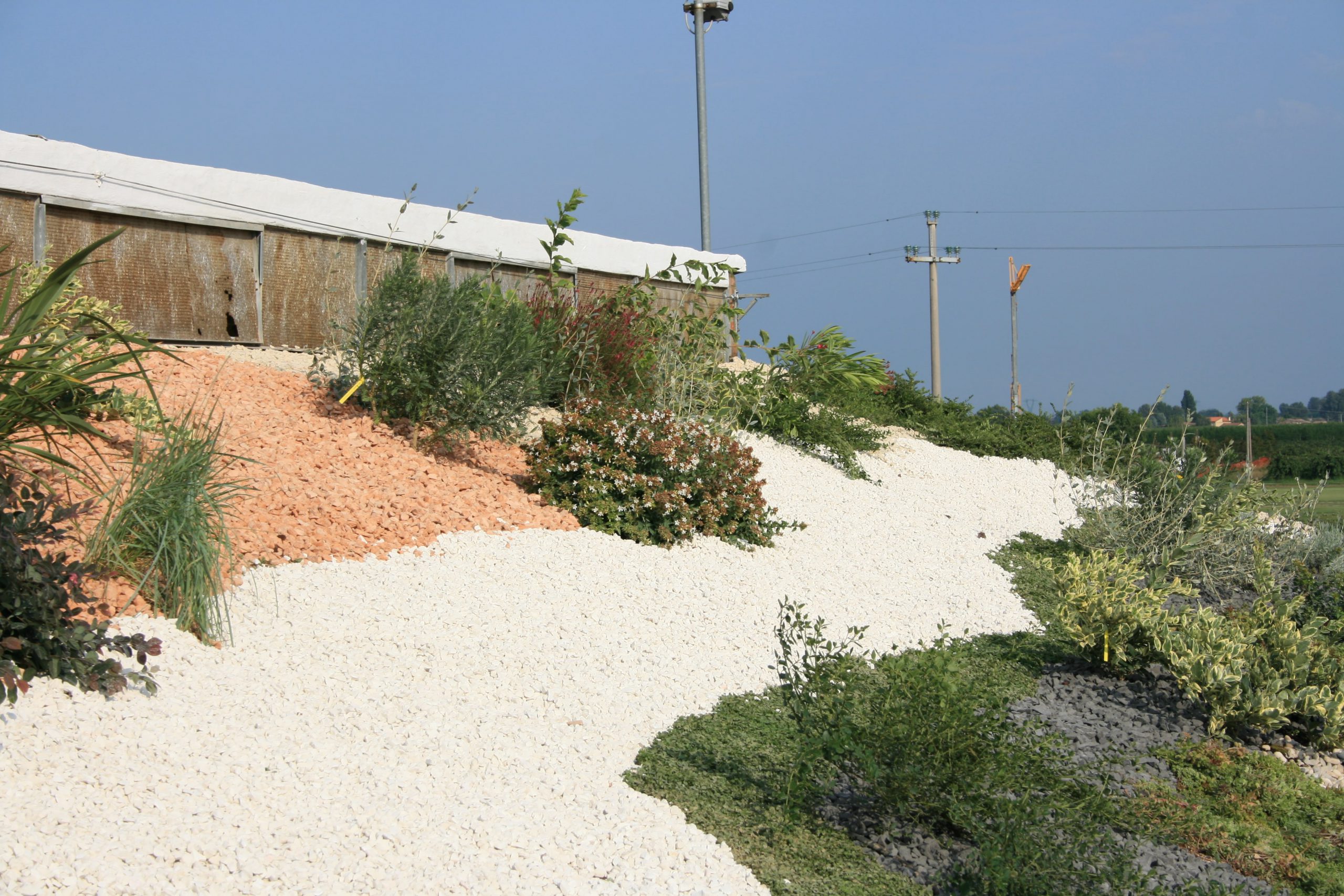 Maquis®
Green roofs
Maquis®: the new instant living system for green roofs.
Maquis® system
Maquis® is the new instant living system by Poliflor for the creation of extensive green roofs. It was designed to satisfy the demand of a light, thin system with low maintenance needs, which, at the same time, offers a more variegate flower composition than different species of Sedum.
It is constituted by a flat lawn (dimensions: 50 x 30 cm, thickness only 2-3 cm) where is rooted a shrub – like Abelia, Teucrium, Citrus, etc. – which grows in only 5 cm and needs just a supporting drip line for the irrigation. Once installed, lawns are loaded with ballast, that is 3 cm. coloured granules (Ø 20-25); any bare space can be covered with sedum spp.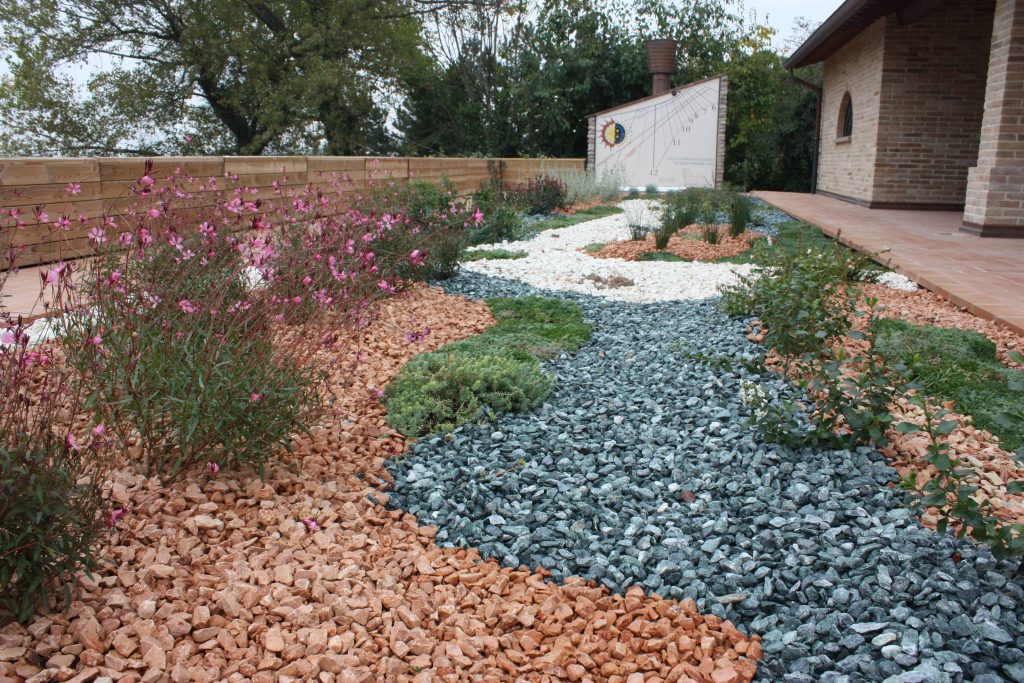 System elements
The Maquis system comprises, besides the flat lawn, other layers necessary to create a green roof system:
A mechanical protection element for anti-root sheaths
A draining layer
A filtration layer that divides the cultivation substrate from the draining layer
A cultivation substrate (5 cm)
The Maquis system
The drip irrigation system
Gravel for covering and ballast (3 cm)
Calcareous stone granules of different colours and granulometry, especially developed to optimize the rooting of cuttings, the load with ballast and the microclimatic compensation of the Maquis system plants.
Broken material coming from quarries with a dust content lower than 1%. Material without organicsubstance, with a calcium carbonate content higher than 90%, specific weigh about 1,5 kg/l and low silicate content.
Key features
Possibility to enrich the flower composition of the extensive system inserting shrubs and wood species which light-weight: less than 100 kg/m²
Limited costs
Quick and easy to install
Low maintenance
Customizable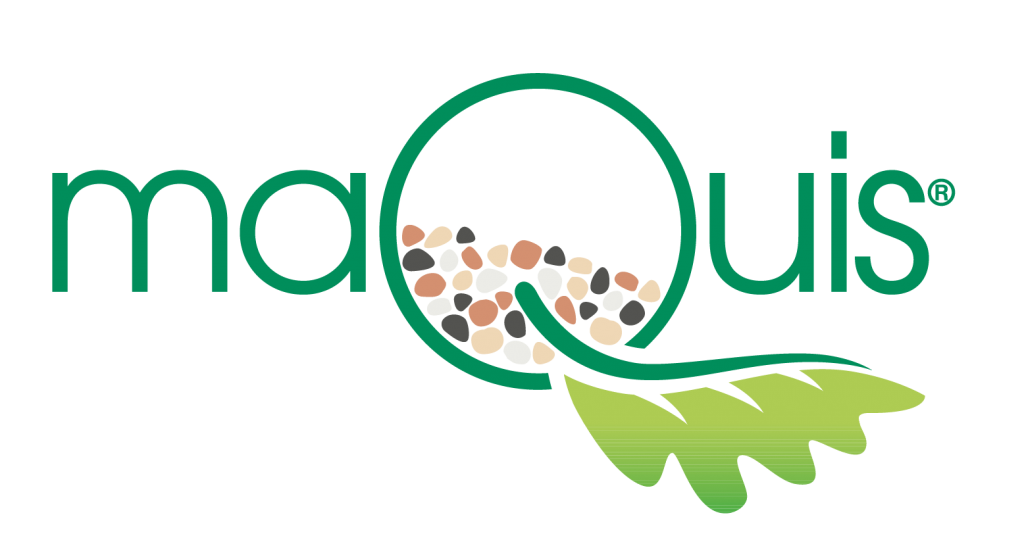 Installation sequence
Placement of Maquis plants forming spots on the substrate
Earthing up of the cultivation substrate to protect roots
Possible laying of sedum cuttings between Maquis spots
Installation of the drip line rings placed on the lawn
Laying of the granules
Total covering of the lawn with granules of different colours up to 3 cm of thickness
Completed work