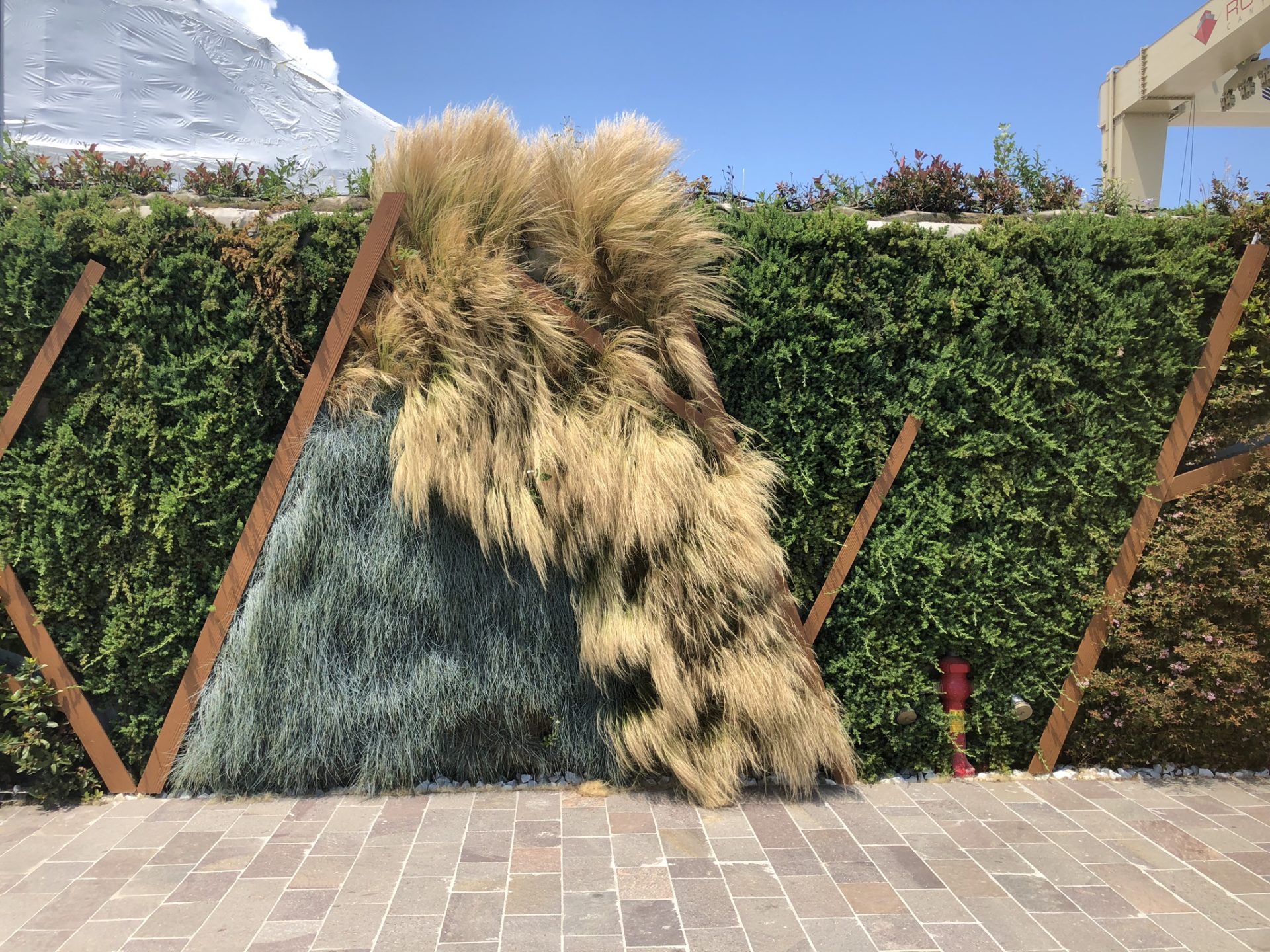 Vertical gardens and climbing green
Poliflor's system
Poliflor has been investing for years in systems, technologies and botanical research to offer its customers high quality products for the construction of vertical gardens and vertical climbing greenery.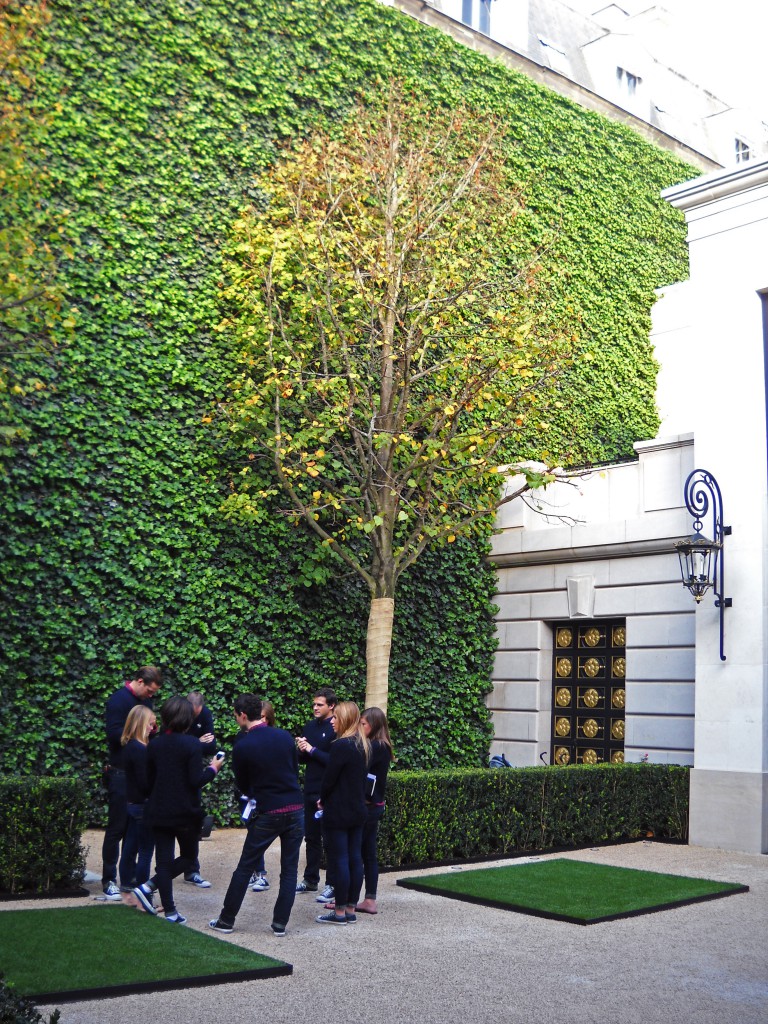 Plants-only sight
Poliflor vertical gardens with Flexiverde Vydro guarantee total coverage of the surface thanks to a system specifically designed to ensure total coverage of the plants.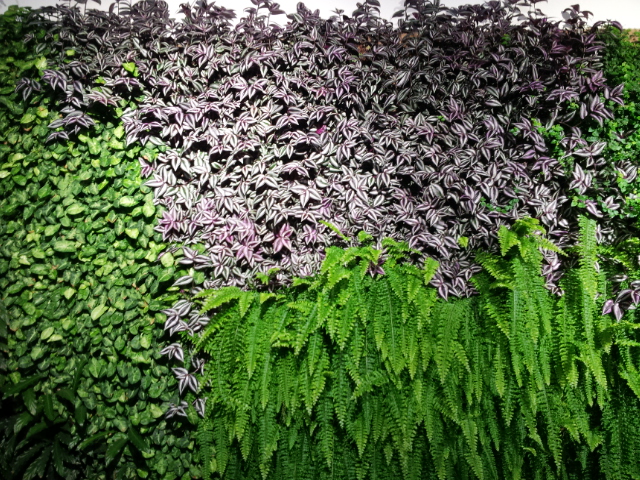 Bespoke botany
Poliflor offers botanical design support to meet customer needs taking into account the environmental and exposure conditions of the wall.
Ability to adapt to any geometry
Vertical gardens with Poliflor systems easily adapt to extremely complex geometries, managing to green surfaces of any nature and size.
Flexiverde Vydro modules for example, having tensile strength up to 130 Kn. they can also be fixed only at the top to create green curtains in the absence of pre-existing walls to be anchored to.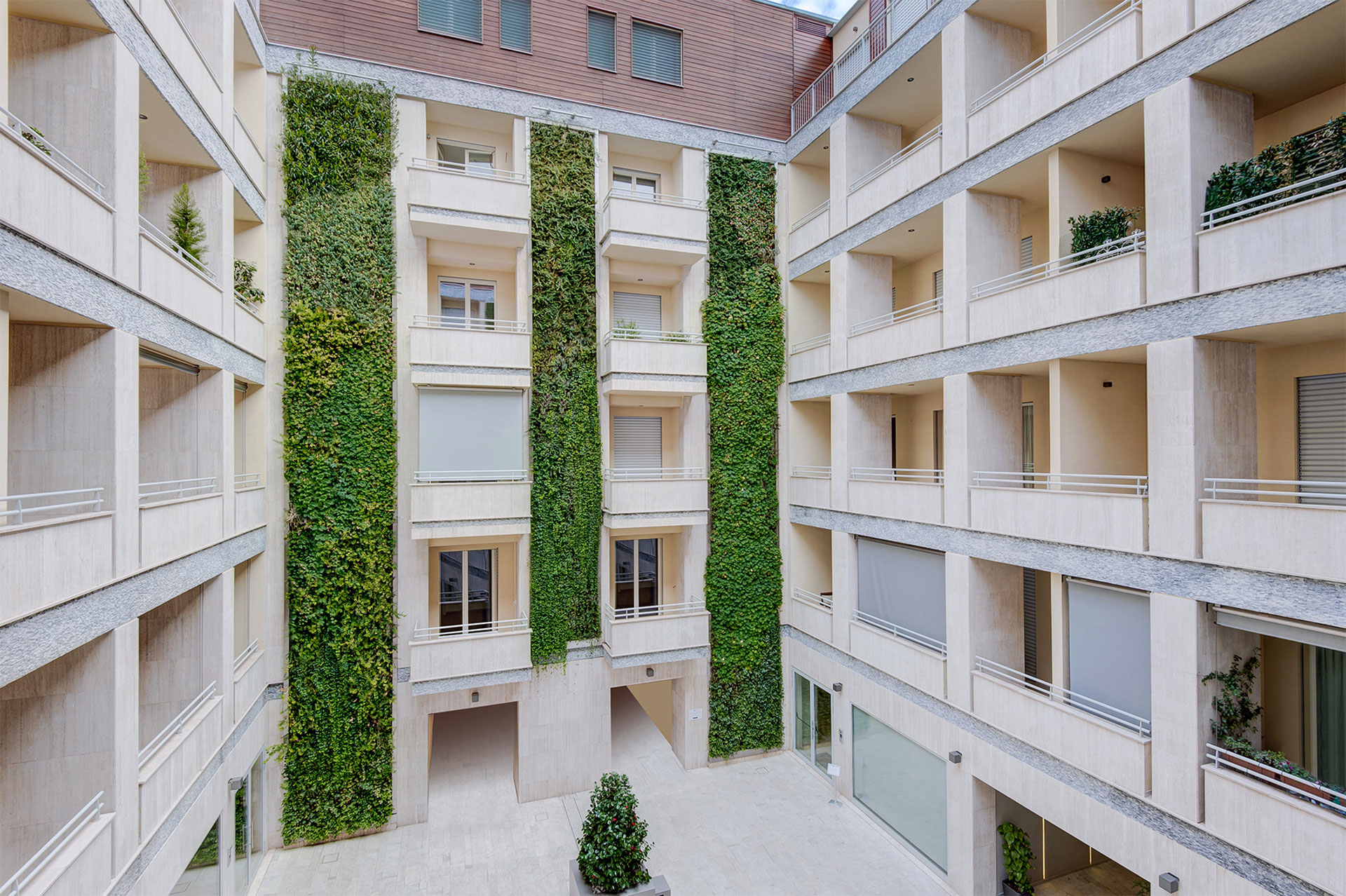 Vertical gardens
This typology, more recent than the traditional climbing green, is the one that allows you to create the so-called vertical gardens, allowing you to insert plants on the wall that are normally found in our gardens, creating real works of art.
Flexiverde Vydro® is the Poliflor patent for the construction of high quality green walls and vertical gardens
It allows the use of a wide floristic choice and it is also suitable for complex geometries.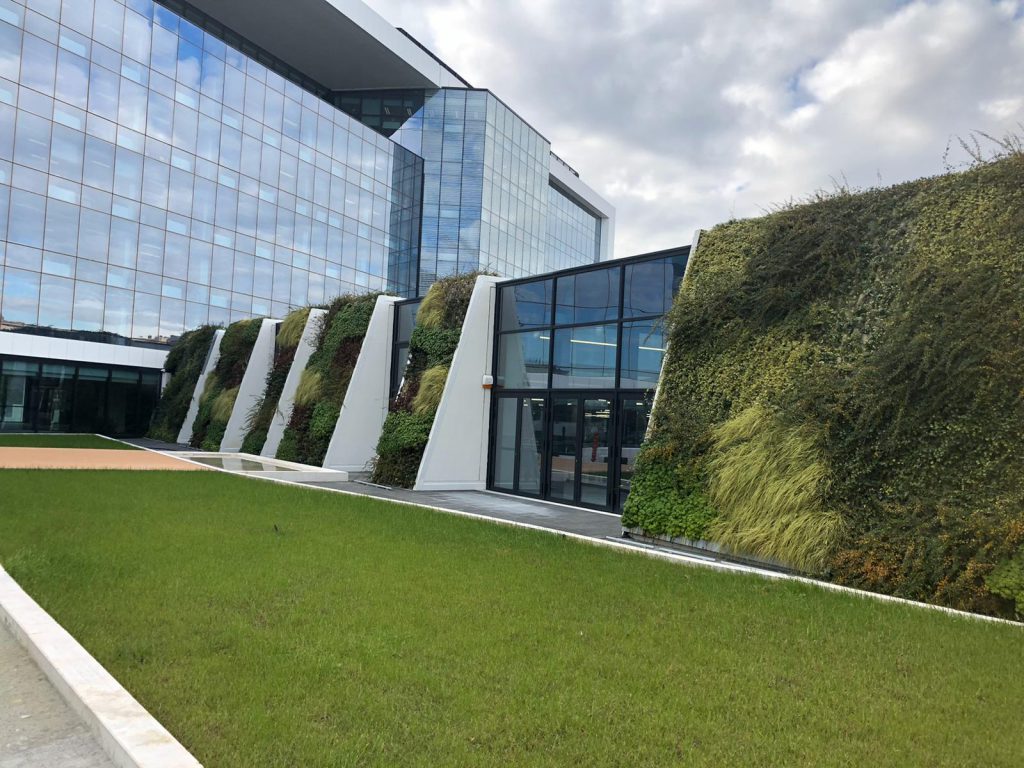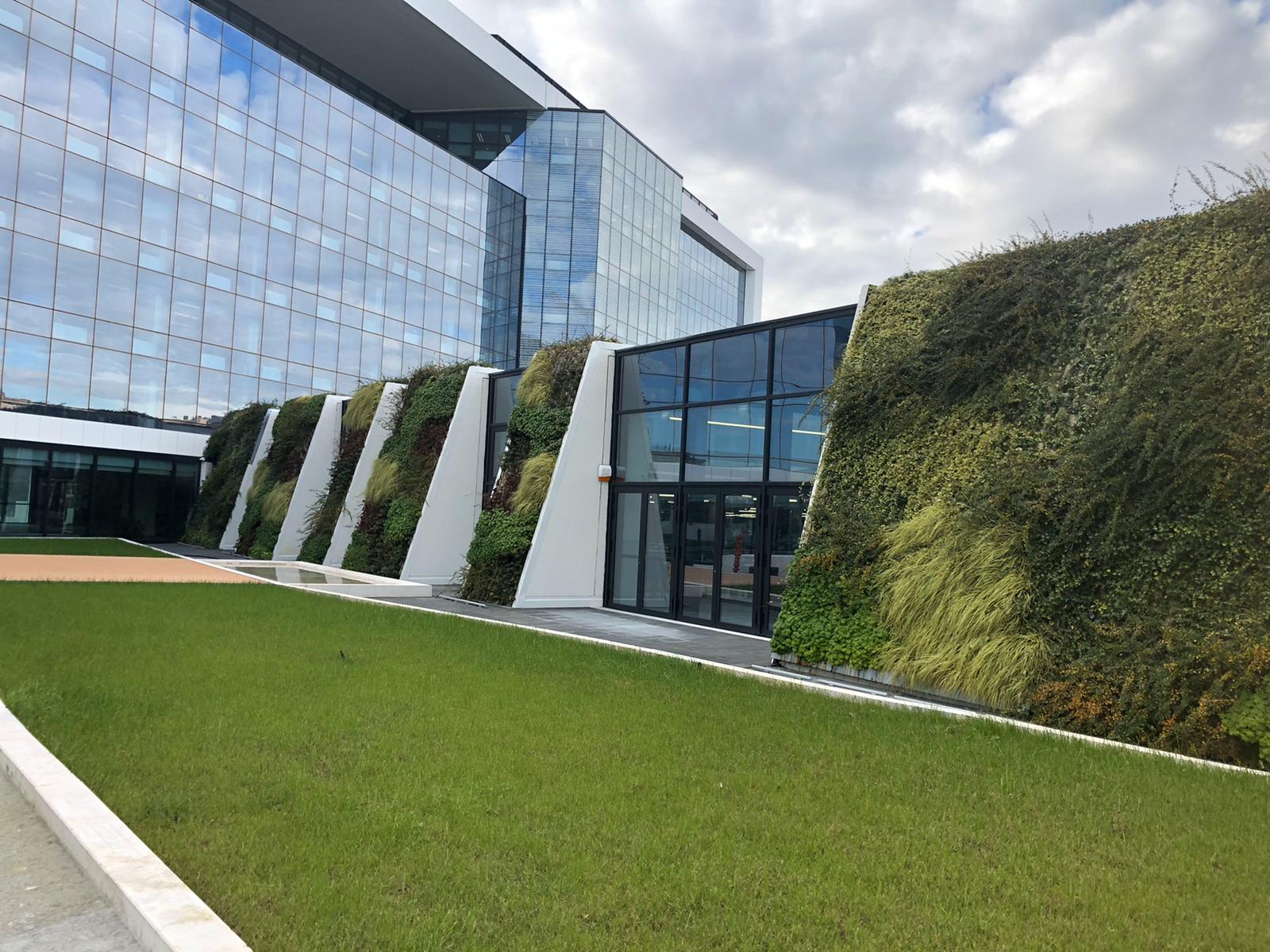 Flexiverde® Smart is the new proposal by Poliflor to tackle the problem of revegetation of large surfaces.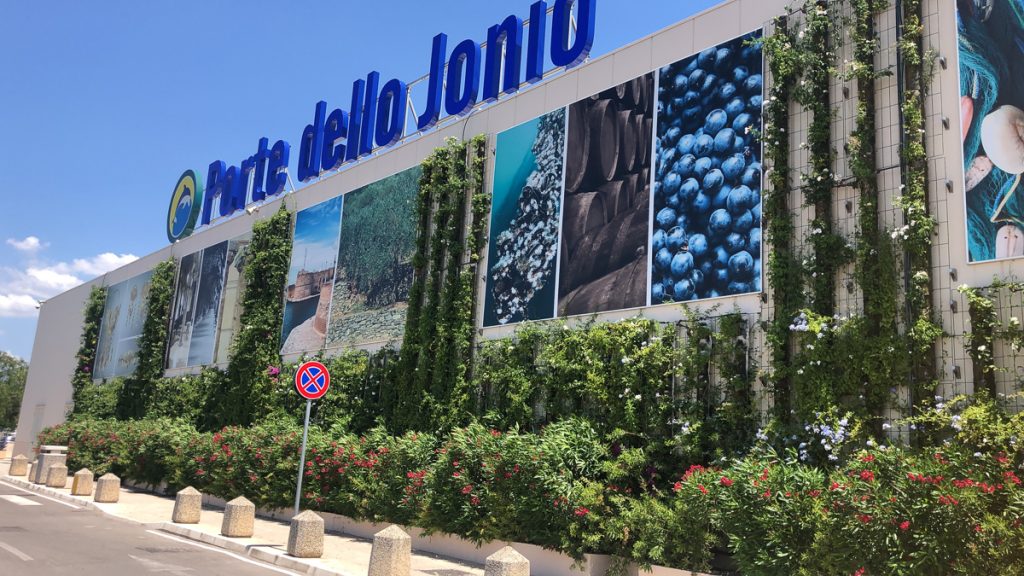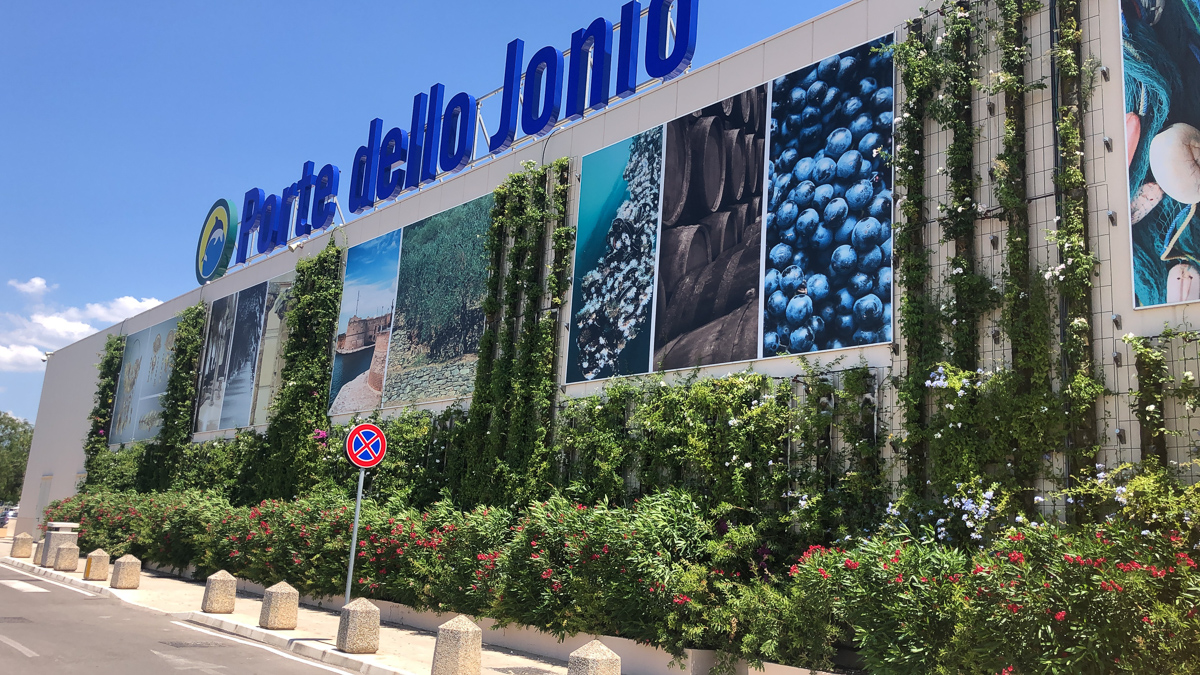 Climbing vertical green
Climbing vertical green exploits the plants capacity to catch hold of proper supporting structures in order to create what we can call a green curtain.
Mobicare® Light: the instant living climbing vertical green.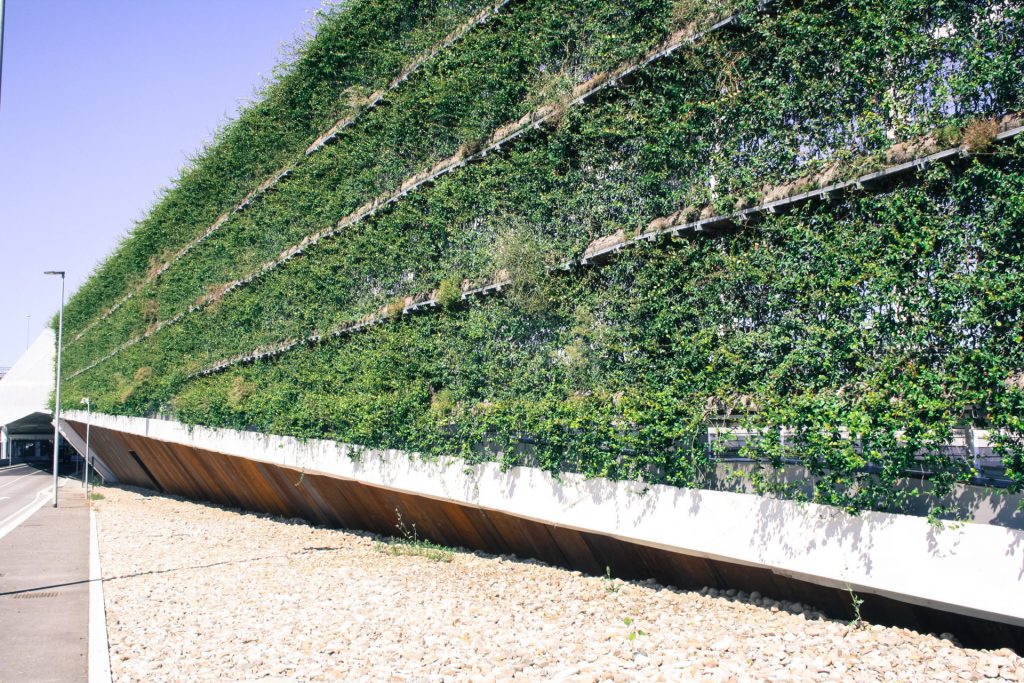 The benefits of vertical gardens
As well as green roofs, in the last few years the vertical green and vertical gardens theme has become a constant architectural element in the projects of both new and renovated buildings.
In addition to being a distinctive element of green architecture, the creation of a green wall brings with it some advantages, constituting a second skin of the buildings.
Less CO2
Vertical gardens mitigate the negative effects of atmospheric pollution by retaining fine dust (PM10) and helping to purify the air in urban environments.
Thermal insulation
Vertical gardens help mitigate temperatures in an urban environment by reducing the "heat island" effect, while in the summer they also help reduce the internal temperatures of the rooms.
More pleasant environment
Improve the aesthetic impact of buildings, enrich your environment by bringing nature where you are.
Stress-free
Inserting green walls in urban environments or inside the office reduces the stress perceived by those who live in the environment, increasing their productivity and general well-being.