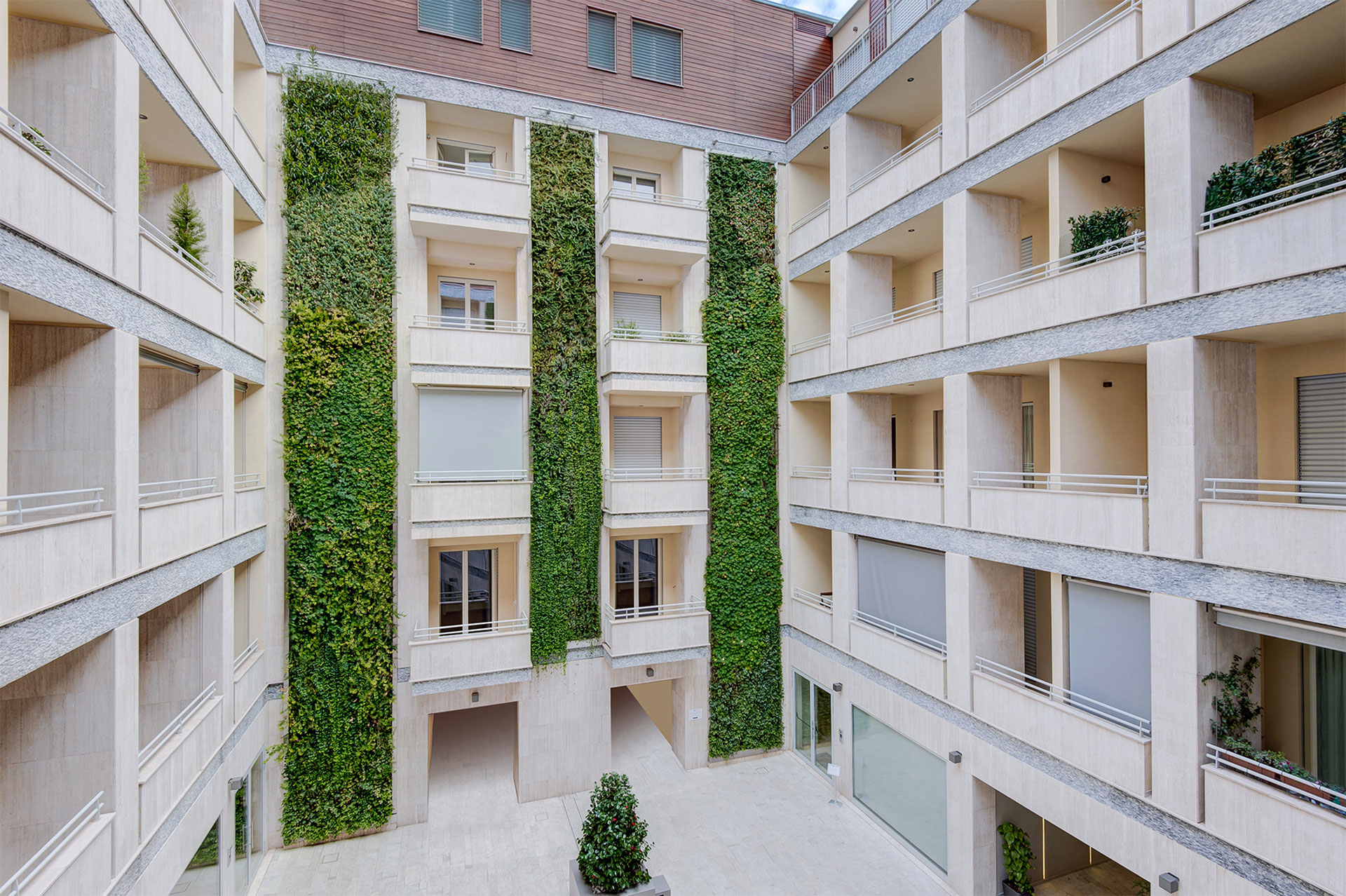 Poliflor is a leading company in the field of architectural and urban green.
We work alongside designers and experts of the landscape and provide them with cutting-edge systems that solve the most of the issues related to the architectural green.
Since 2001 we have been supplying systems for vertical gardens, pre-grown panels of climbing plants and systems for extensive and intensive green roofs.
Vertical gardens
Poliflor has been investing for years in systems, technologies and botanical research to offer its customers high quality products for the creation of vertical climbing greenery and vertical gardens.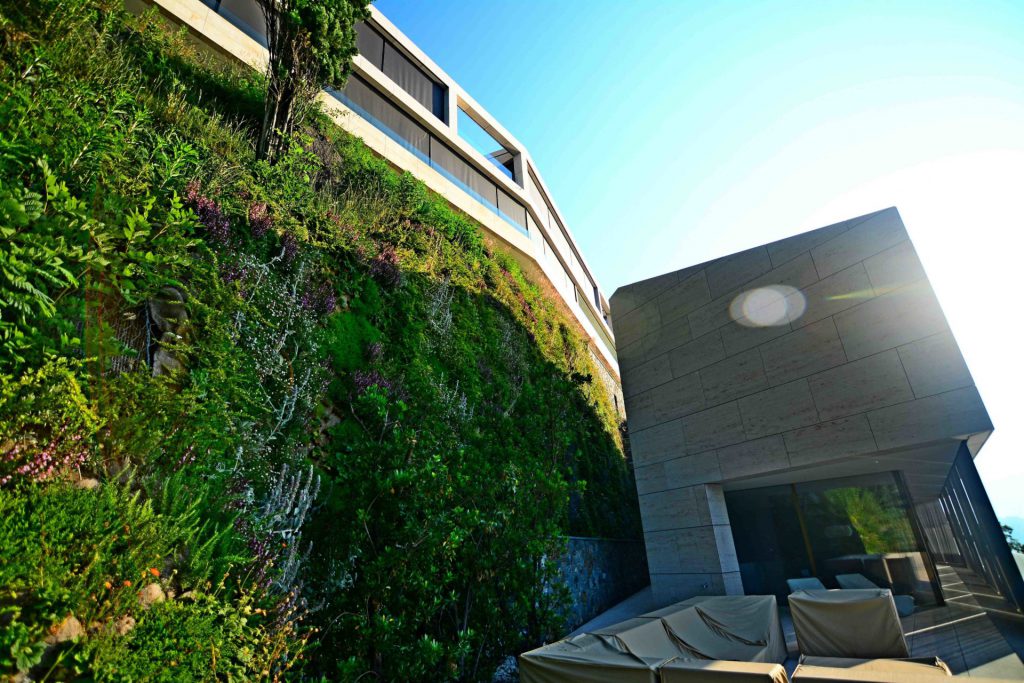 Vertical gardens with Poliflor systems easily adapt to extremely complex geometries, managing to cover with living plants surfaces of any nature and size.
20,000sqm of green walls installed around the world
9 EU and Extra-EU countries where we have installed our systems
10 years: the age of our longest-lived vertical garden to date
Green roofs
Poliflor offers a wide range of extensive and intensive green roof systems that allow you to realize green roofs on flat or up to 100% sloping roofs.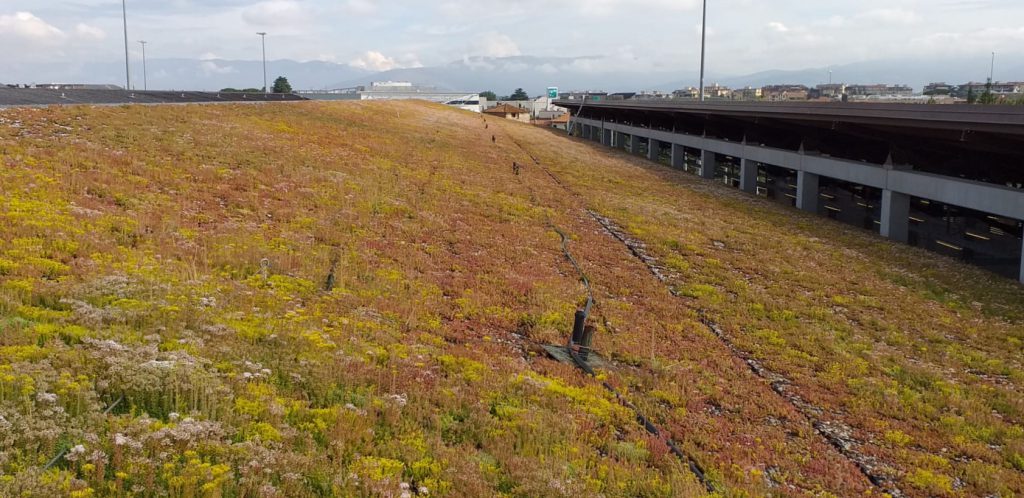 Easy and quick to install
Limited costs
Low maintenance costs
Easy to replace
TAILOR MADE
Poliflor provides its systems with the tailor-made structural and botanical design service, in compliance with the design of architects and landscape designers.
TURN-KEY SUPPLY
Poliflor can supply its systems as turn-key or leave freedom to the client to deal with carpentry, plants or irrigation system, being supported by Poliflor technicians.
CLIENT SUPPORT
Technical assistance guaranteed all year round thanks to the on-site support of Poliflor technicians.
Focus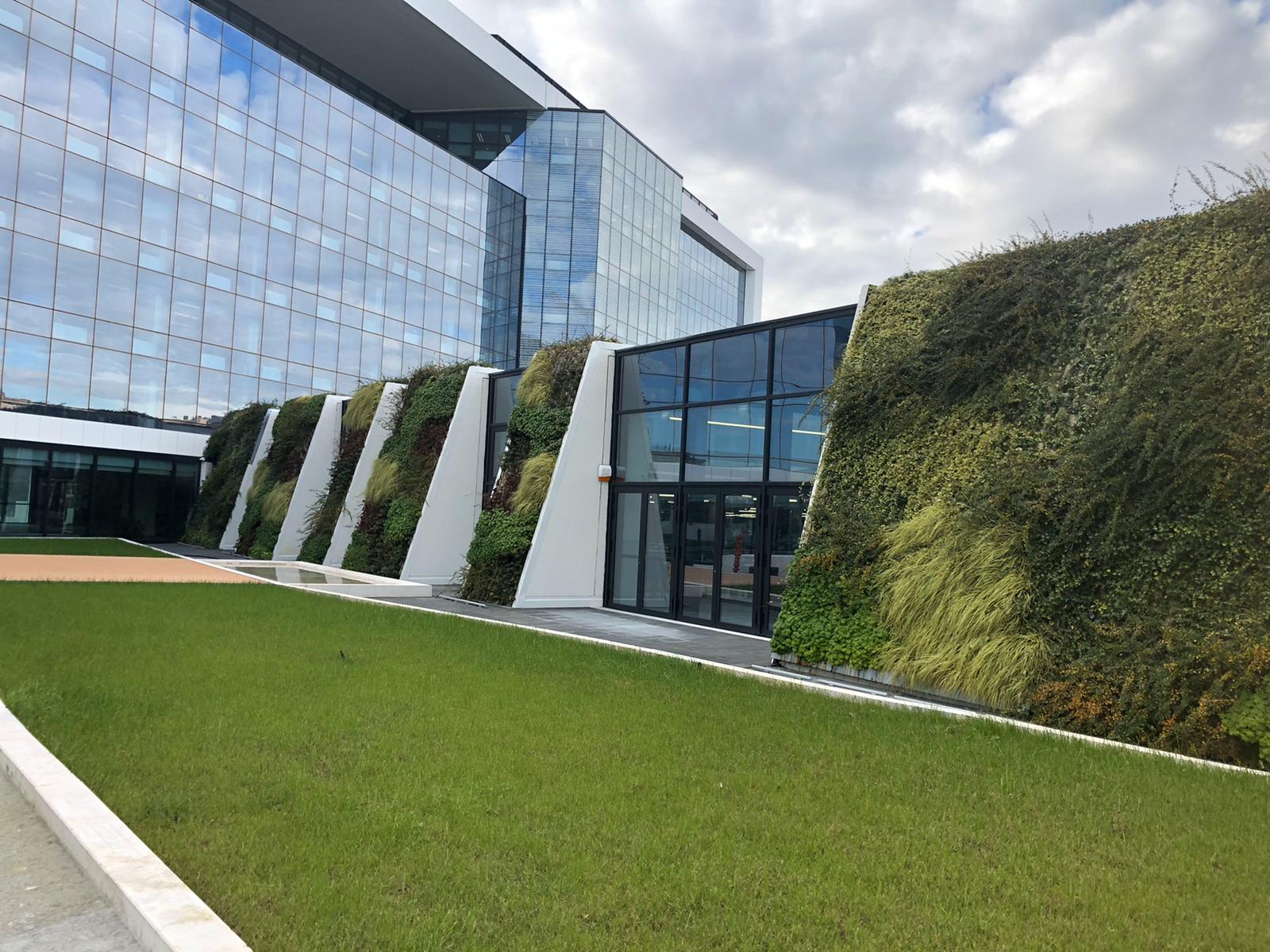 Flexiverde® Vydro
Flexiverde® Vydro is Poliflor's patent for the realization of high-quality green walls and vertical gardens.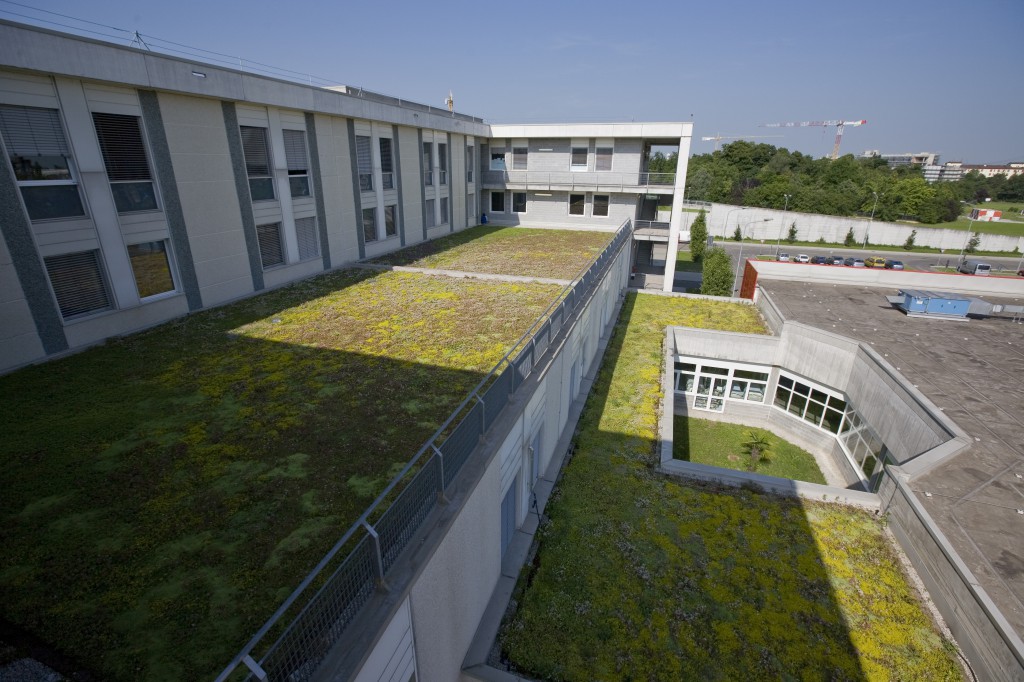 Completa®
Completa®: extensive green roof system for flat and up to 30% sloping roofs.
News
Progetti