OUR SYSTEMS FOR VERTICAL GREEN AND VERTICAL GARDENS INSTALLATION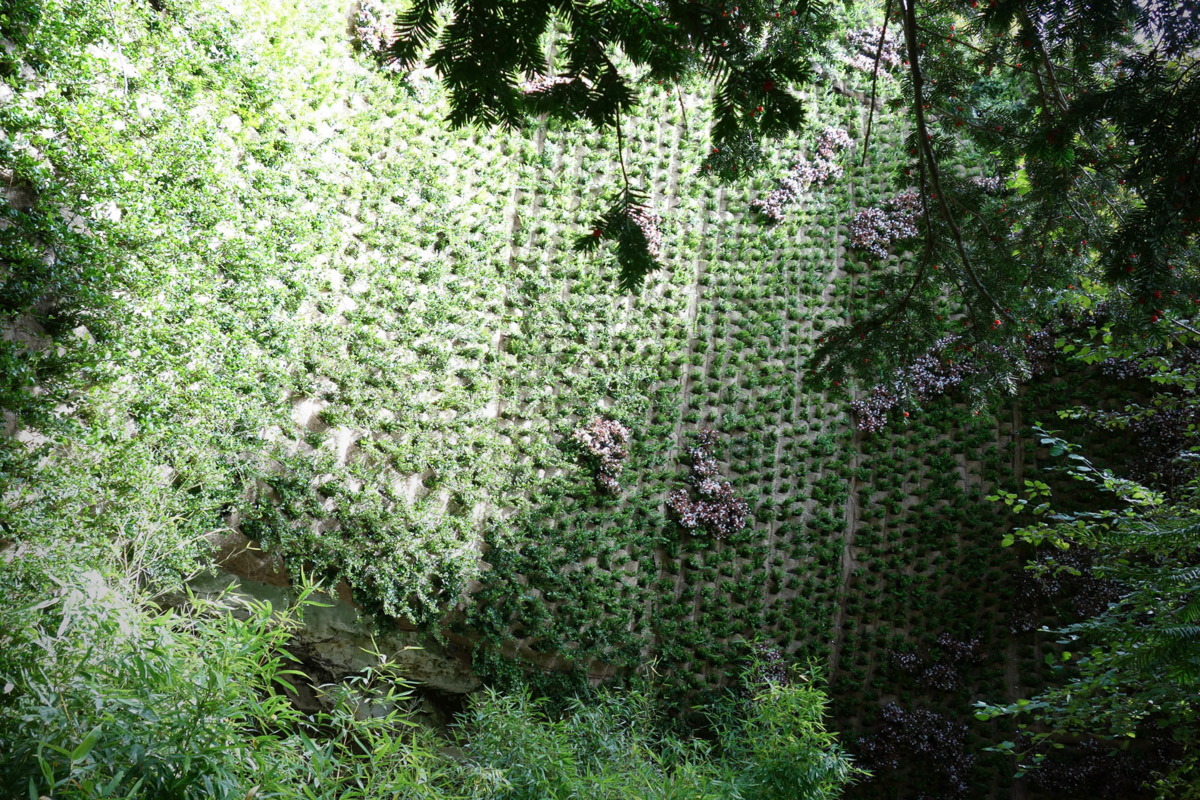 As well as green roofs, in the last few years the vertical green and vertical gardens theme has become a constant architectural element in the projects of both new and renovated buildings.
Besides being a distinguishing element of green architecture, a vertical green system brings many advantages because it creates a kind of `second skin´ for the building:
It improves its thermal isolation avoiding a direct solar irradiation on the walls, which do not warm up and do not radiate heat inside the building
It improves its aesthetic impact in comparison with the surrounding buildings
It contributes to capture fine particles (PM10) in the urban environment
The creation of a green wall starts, above all, from the choice of the type of system. In fact, there are two types of system available: the 'traditional' Climbing Vertical Green created several years ago and a younger system called Vertical Garden.
The first type utilizes the climbing plant capacity to catch hold of proper supporting structures in order to create what we can call a green curtain.
The second type allows to create a real Vertical Garden, putting on the wall plants that we normally find in our gardens and creating an out-and-out piece of art.